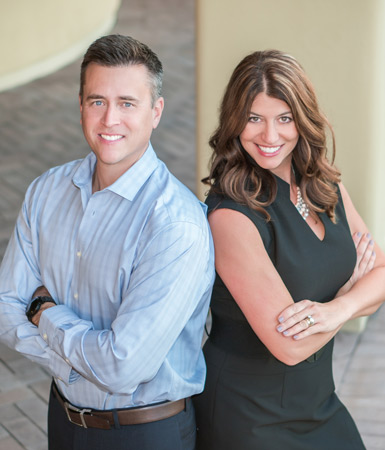 Michele is a native of Arizona and earned a Bachelor of Arts degree with a business minor from Arizona State University in 1998. Previous to working as a Realtor, Michele worked as a national sales and marketing account manager for Gannett, Inc.. Chris was born in Peoria, Illinois and grew up in DeKalb, Illinois where he attended Northern Illinois University. He graduated with a Bachelor of Science degree in 1993 and promptly headed out west to the great state of Arizona. Chris also has many years of experience as an Information Technology professional. The Keith family have called the amazing Las Sendas community their home since 2004.
Michele is a Certified Residential Specialist. CRS members who have met certain educational and professional requirements are eligible to apply for the Certified Residential Specialist (CRS) Designation. Out of more than 1 million Realtors, less than 3% are Certified Residential Specialists.
Chris and Michele are both licensed Realtors and members of the National Association of Realtors (NAR) as well as the Southwest Valley Regional Association of Realtors (SEVRAR). They have earned SEVRAR's Multi-Million Dollar Producer Award collectively for 15 straight years earning them both the Bronze Circle award. Their real estate sales volume is over $100 million as of 2018. Chris and Michele are also perennial recipients of HomeSmart's Diamond Club award for exemplary performance as HomeSmart top 1% agents.
Experience Counts! Michele and Chris have over 25 years of combined experience as Realtors representing buyers and sellers in the Phoenix, Arizona metro area and have lived and worked in the Las Sendas area since 2004. They have closed over 300 successful home sales during that time. They have seen and experienced all types of real estate markets in their careers selling homes and know what it takes to sell yours in the current market.
Visit our Las Sendas website: www.Las-Sendas.com
Be sure to check out all of the testimonials from our past clients; all of whom are extremely grateful for : http://www.thekeithgroup.com/testimonials/