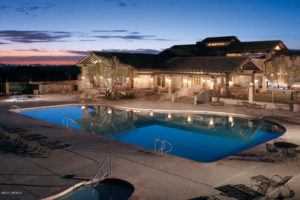 Las Sendas UPCOMING BOARD MEETING
The Las Sendas Homes Executive Session Meeting that was originally scheduled for Thursday April 30th at 3:30 p.m. has been postponed and is rescheduled for Monday, May 4, 2020 at 3:30 p.m. (AZ time). Although this meeting is closed to Las Sendas residents, pursuant to the Arizona Revised Statutes, notice of such a meeting must be provided to members. During that meeting, the Las Sendas Board of Directors will discuss matters related to financial information of individual members of the association (ARS §33-1804 (3)) and seek legal advice from the Association's attorney (ARS §33-1804 (1)). One item for discussion will be a reopening plan for the Las Sendas Trailhead Members Club and other Association amenities. This plan will be dependent on government mandates and guidelines, and will be communicated to residents via email once it is complete.
Should you have any questions regarding this meeting, please contact the Las Sendas Management office at 480-357-8780.